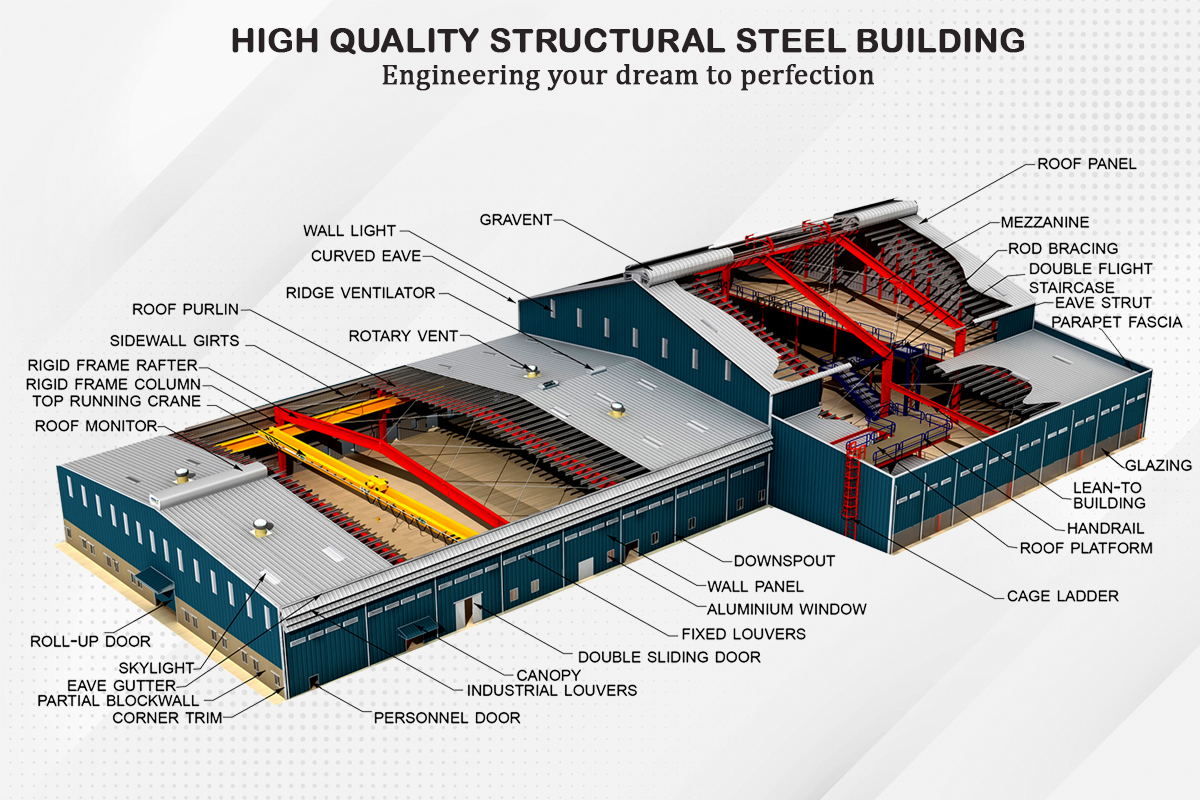 What do we do? We are dealing in constructing industrial projects for clients who want to stand in the competitive market. We provide fully furnished constructed factory buildings to our customers to increase their productivity for earning profits with our best PEB technique. Factories are always available for the Power Industries, Sugar Mills, Steel, Food Processing Industries/Plant Constructions to the clients to work. We make factories and their specifications that fulfill every client's requirement.
What did our clients get? Clients get their industrial projects done by our professionals with getting satisfaction from their workings. We provide steel-made infrastructure to our clients to make them robust and worthy using the PEB technique. Concrete Frame Structures and Steel Frame Structures for constructing the factory buildings with the best quality of materials used to satisfy our client's requirement.
What's our Additional Feature? We always provide a blueprint before every construction to our clients for future infrastructure. Our prefabricated structure-made infrastructures using the PEB technique have the advanced technology of qualitative fabrication that satisfies every structural and aesthetic requirement of our clients. Our infrastructures will save our client's buildings from natural calamities like rains, dust, fire, etc., with having all insulation fittings protect from electric current.
What are our Future Plans? We are providing flexibility to our clients for future expansions or changes. Our constructions will always benefit our clients with low-cost maintenance. Having factories in developing cities like Ajmer-kishangarh city always helps our clients in their business as they already have factories like manufacturing factories for their products and services. We always build trust by giving the dream building to our clients.