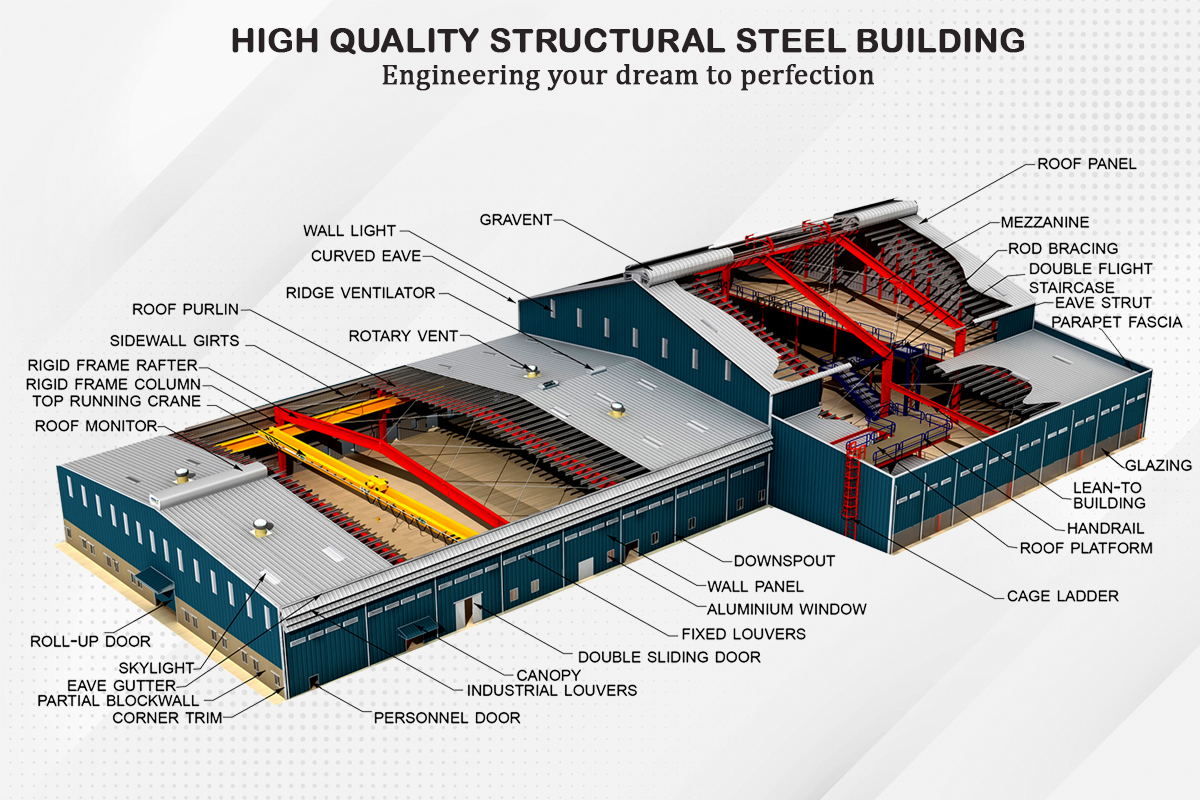 We construct Petrol Pump Canopy in Lucknow for our clients using the best qualitative material made from the PEB technique. We manufacture canopies that are professionally designed and with having a strong base. We provide customized facilities for our clients as per their specifications and demands for the petrol pump canopies. There is always a need for petrol, diesel or CNG for vehicles to transport for trade and business in developing cities like Lucknow.
What did you get?
Our clients get the furnished petrol pump canopy made of steel and prefabricated structure with fire-resistant safety. Our Lucknow clients get the fuel stations design as per the Standard SI Code with all loads and forces verifications which are in need to build petrol pump canopy. We have the professionals and productive unit for manufacturing petrol pump canopies in Lucknow. In addition, we can also provide the water coolers, air machines, and DG set.
What's our work?
We are constructing canopies for fuel stations in Lucknow such as Bharat Petroleum Corporation Limited (BPCL), Indian Oil Corporation Limited (IOCL), ESSAR Oil Limited, Hindustan Petroleum Corporation Limited (HPCL) with all safety measures. We give such structure to our clients that provide all fuel type services under a single station. Our every construction is worth of money of every customer and our professionally skilled workers always serve the best to them.
Our workings features?
Our clients will get multiple benefits from our constructions that we are using the PEB technique for constructing the canopies that provide a longer life duration and require less maintenance cost. We provide strong insulation against leakages and currents for safety purposes. Our canopies constructions always have the non-corrosive property that makes them stronger. Our constructed infrastructures also save from breaking and shattering and high steel investments as prefabricated structures used for manufacturing.