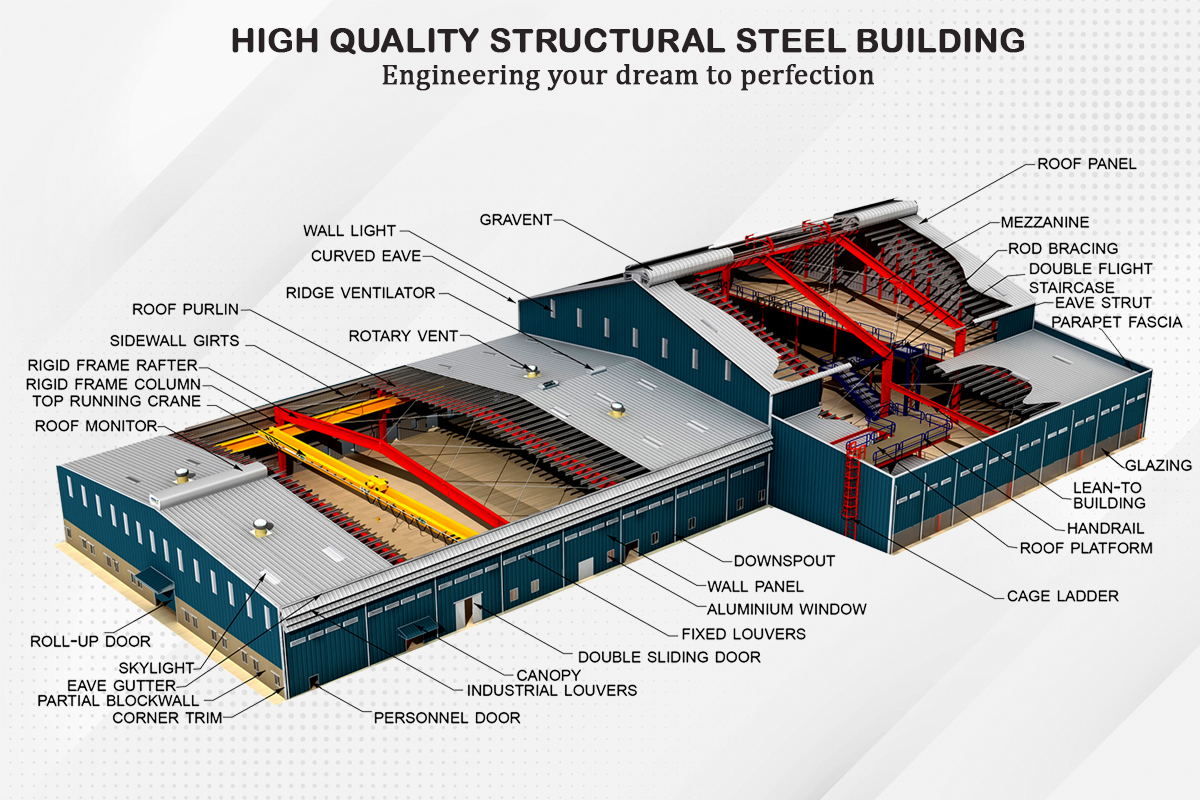 We are Jodhpur's manufacturer and supplier of premium quality profile sheets. We provide stainless steel-made profile sheets that have safety and durability to the infrastructures. We are manufacture profile sheets that are pre-fabricated using quality raw material and provide advanced technology for our construction unit under predefined industrial norms.
Profile Sheet features?
Our PEB profile sheets in Jodhpur have sturdiness with low maintenance cost and also having smooth edges. Our customers get different profile sheets types: Colour profile sheets, Plastic Profile sheets, FRP Profile sheets, Colour Coated Profile Sheets, Pre-Coated Profile sheets, and Corrugated Profile sheets. We have specially designed profile sheets for hilly areas with attractive colours.
We are manufacture Bare Galvalume Sheet, Stainless Steel Sheet, Aluminium Sheet, GI Barrel Corrugated Sheet, Tile Profile sheets to fulfill every client's requirement. We have a Polycarbonate Profile sheet with a UV coating which is well-known for its strength, design, fast installation, light-weighted with long durability.
Profile Sheet Advantages?
We provide profile sheets in Jodhpur with rust and weatherproof and are easy to install at affordable prices. Our Profile Sheets are best suitable for Roofing, Construction, commercial, industries, and residential usage. These profile sheets come with a thickness from 0.2mm to 2mm. Our customers have the customized option according to their needs among our vast variety of profile sheets. These sheets are highly in demand in the market for their long-lasting life with great strength. Every type of customer can purchase these sheets according to their wants as the prices of such sheets are always comes under their budget.