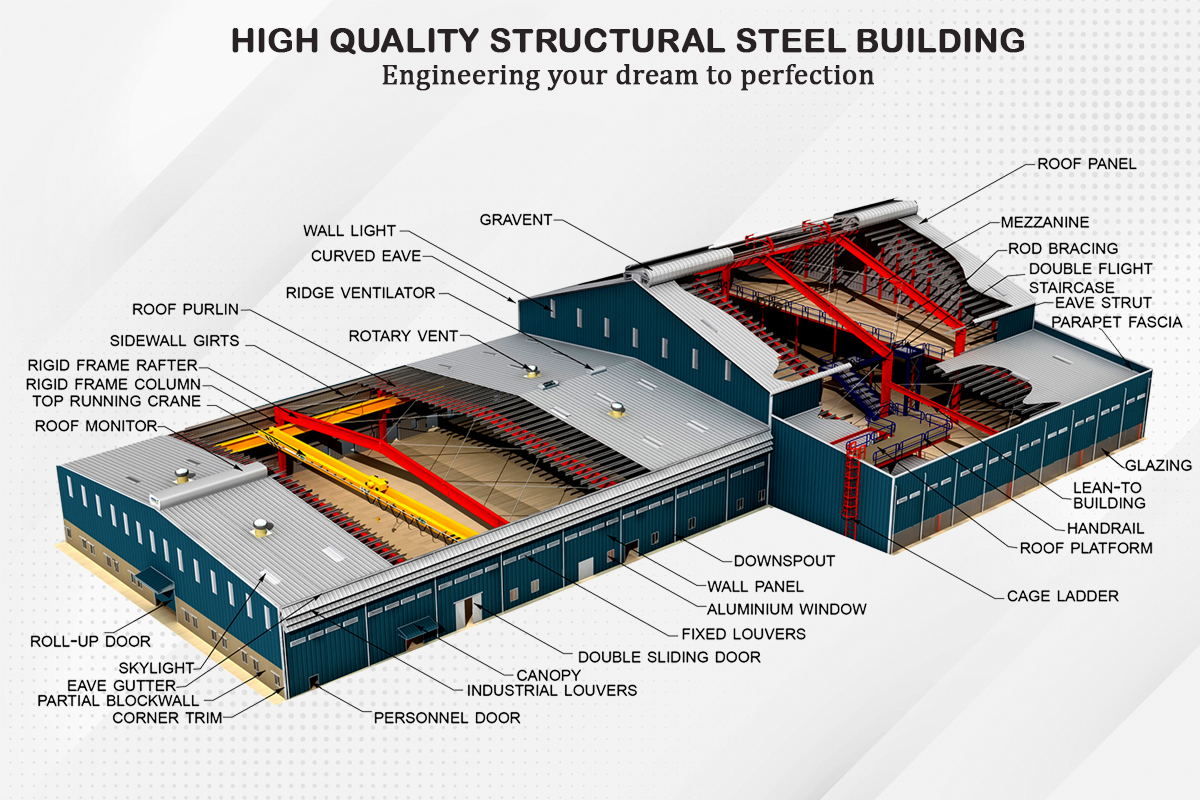 We are the manufacturer and supplier of the best quality-made PEB ridge vents for every valuable customer in Jodhpur city. Our professionals always ensure the quality of the products and inspect in the high-level process to fulfill every customer's requirement. Our experts always ensure about the ventilations of the construction and make design according to that preciously. Our prefabricated vents provide high durability, high efficiency with no noise operation with the excellent performance.
Our PEB Ridge Vent's features?
These vents get installed in Jodhpur for industrial or residential buildings used as the ventilation is much required in big space for working. Our PEB ridge vents are capable of controlling the motion of the fresh air and removes the harmful hot air. We have a proper ventilation mechanism for the winters to make the infrastructures warm inside. Our Product has the feature that can control condensation moisture problems due to a humid atmosphere. We have 300mm to 1250mm sizes PEB ridges ventilators available according to our customer's needs.
Ridge Vent's Advantages?
These vents are very easy to install with low maintenance costs. Our PEB Ridge vents in Jodhpur are eco-friendly as it is weather-resistant and control moisture, heat and cold winds that may affect the products or services inside the infrastructure for the betterment of worker's health and also save electricity. We provide qualified experts to check the quality and provide you with minimum selling prices ranges. Our PEB vents in Jodhpurare robustly made with our advanced technologies machines and can be customized according to requirements.