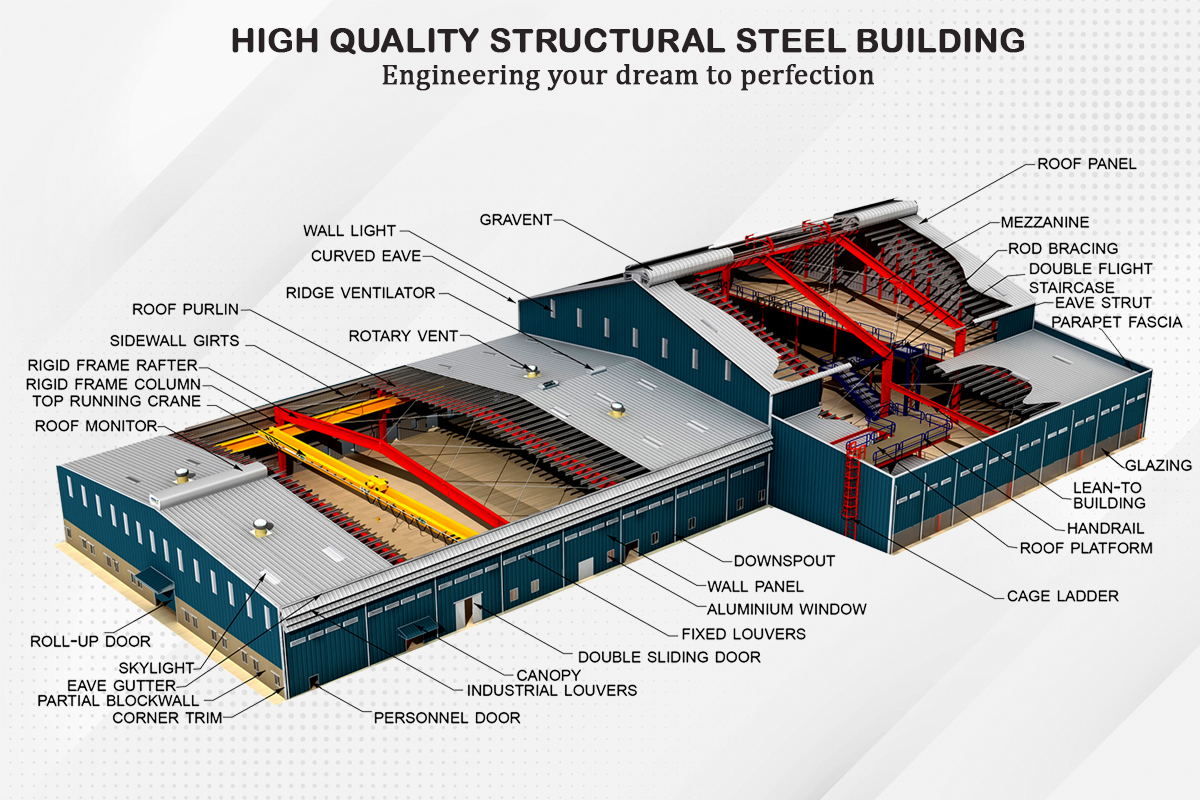 What does Turnkey Construction mean?
So, the answer is to provide the complete facilities or services starting from its initial stage to its final stage of execution. We serve and support every client with our best professional services even after handing over the complete constructed furnished building. We are always available for our clients in Ghaziabad for turnkey solutions with every single turn in business life.
How is it to be done?
So basically, we take the requirements from the clients so that they can be satisfied with our workings. Then the initial digital designs are made for the clients so that they can ensure about the things that meet their requirements respectively. Then, the PEB construction will be starting according to the digital blueprints. After providing the fully furnished pre-engineered building to the clients, we are always there to cross-check the status of the Turnkey PEB building constructions.
What are the advantages?
Turnkey Constructions serves numerous advantages as all the budgets are already pre-defined earlier when the design is being implemented with on-time delivery of the project and minimizing the expense with less time. Our end-to-end PEB Turnkey services in Ghaziabad promising the best quality with minimal wastage of material and reducing the client's risk, and make the reality marvelous of the client's dream project. The Vastu-based approach also consulted with our astrology experts that help the clients for future perspectives.
What are our Turnkey constructions services?
Our construction services must include all the PEB technologies, other than best quality gypsum plasters, interior designing with excellent flooring, false ceiling design, and its implementation with waterproofing done, paint, and many more. Turnkey Construction solutions ensure clients about every single detailing within the construction process.