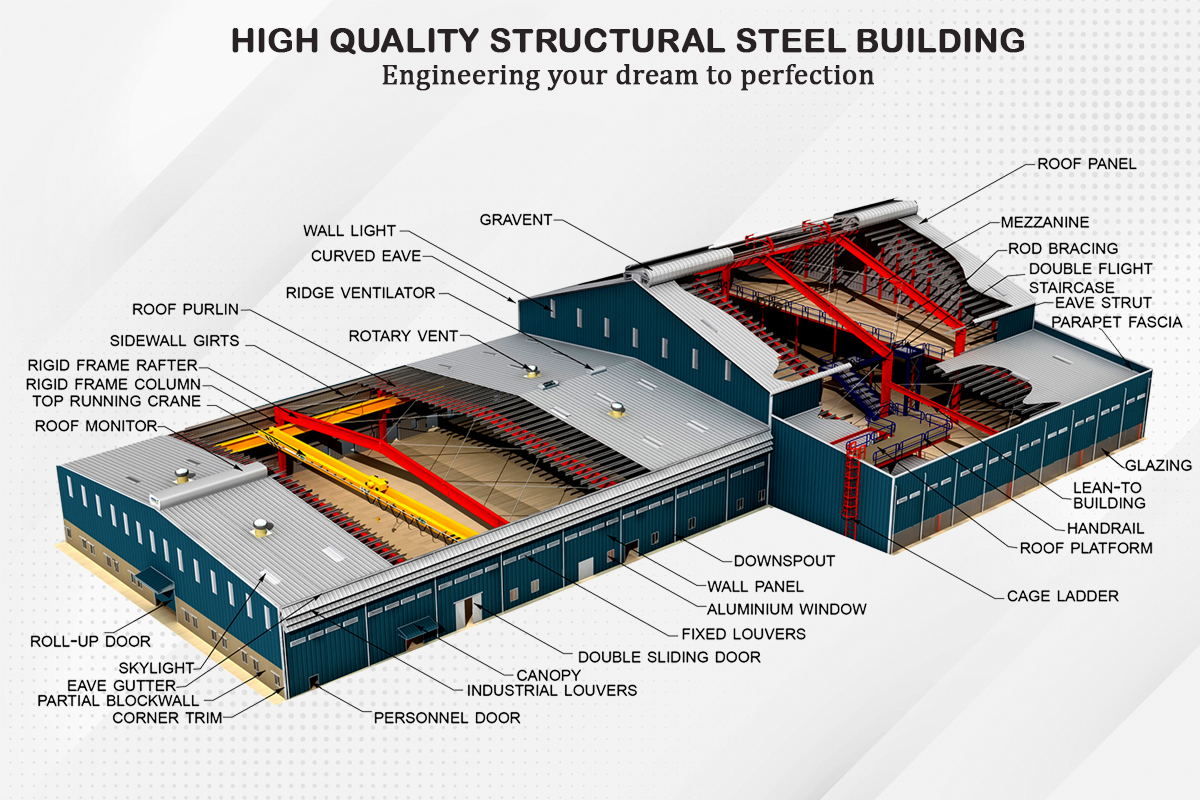 How's the deal?
If anyone can get an amazing fully constructed warehouse in Bhiwadi using PEB technology which contains large storage capacity without affecting at very reasonable costs easily. So, we are here to help you with our professionally designed constructions which help your business to maintain their storage without any difficulties in Bhiwadi place. We are providing you the best and fast construction which includes economical building solutions in a cost-effective manner.
What's the need?
In such traditional city like Bhiwadi many MNCs or companies requires a large amount of space to store their goods and wants their business to grow at peak, they must need a well-furnished warehouse where they get rust-free sheds, dust-free, germs or termite free space for their goods' safety
How is it to be done?
It's easy as the construction of the warehouses is in such a way where all single undertakings are considered as a priority with using high qualified raw material used by the highly professional workers. Our company's PEB construction always gives ensure about the quality material, safety, leakages to protect the stored material safe from different mischiefs in the future.
Why PEB Technology for Warehouse Construction in Bhiwadi?
We use PEB technology methods for constructions to satisfy every client's requirement with a wide range of structural designs. We give many advantages to our clients by using PEB technology which includes less construction time with low cost, future flexibility with low maintenance service. PEB technology-based construction will make the new future in every construction industry at a high level.
What's the benefit you got?
We are providing flexibility to our clients for future expansions or changes. Our constructions will always benefit our clients with low-cost maintenance. Having warehouses in Bhiwadi city always helps clients to grow their business as they already having extra material in their warehouses safe. We always build trust by giving the dreams comes true construction to our clients.
What's the motive?
We believe in a long-term relationship with our clients. With our on-time execution according to plans, our clients get projects early as possible with all executed features done. The client's material safety is considered to be our priority as no damages affect the storage of goods.