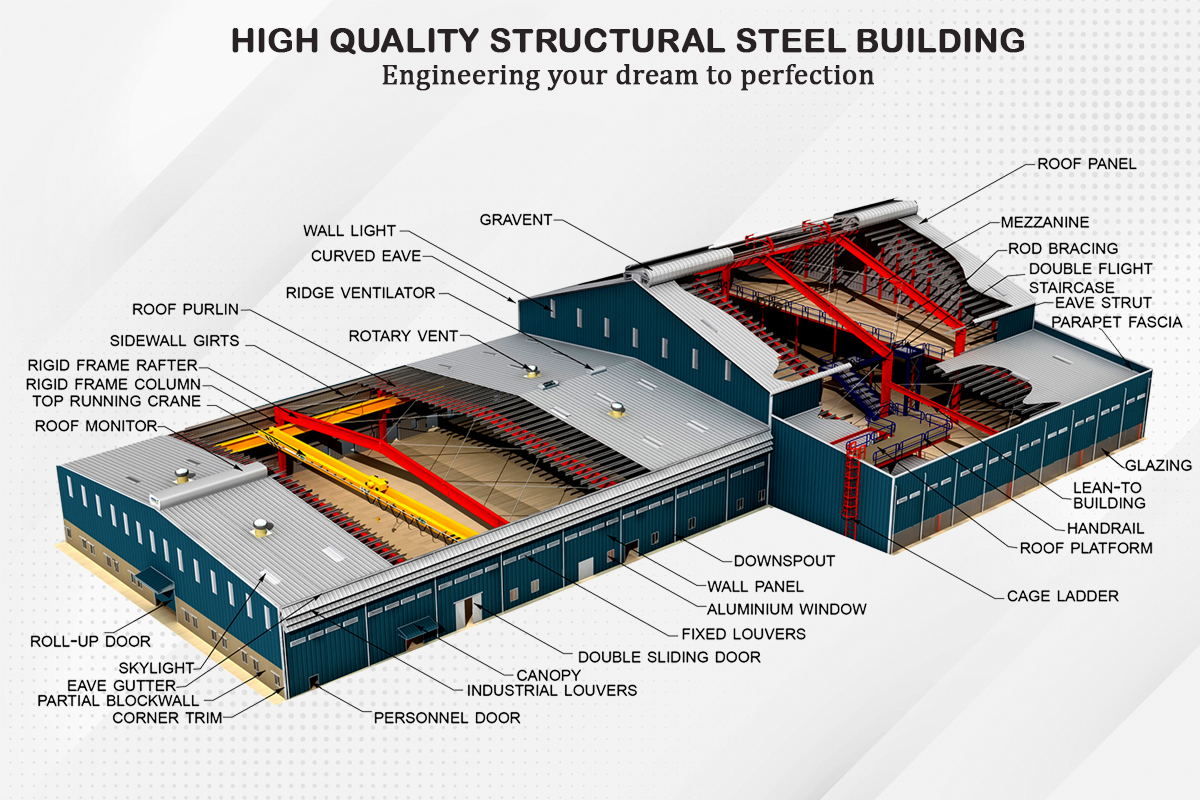 Deck sheets are used for manufacturing roofing and flooring applications as the permanent shuttering framework in every building structure. PEB-made deck sheets have great strength to assure robust and secured mechanical interlocking solutions. Our professionally designed and manufactured always gives the best results according to the demand of our customers.
What do we do?
We provide a high quality of aluminium, iron, metal, and stainless-steel structured made deck roofing sheets with fine finishing to our clients for their business purposes in Jodhpur city. We give convenience to fixed in the wall as per the accurate dimensions with technical modifications. Our firm offers different colors to make anew and advance the interior of commercial, industrial and residential places.
What are the deck Sheets feature?
Deck Roofing Sheets manages the sufficient storage utilization process for the product storage. These sheets are fully customized according to our customer's needs. We manufacture Deck Sheets in Jodhpur like a structural platform with the help of the galvanized steel for flooring and roofing systems. These deck sheets are available with the thickness of 0.8mm, 1mm, 1.2mm for use purpose in reasonable prices. These sheets are cost and time saving since it uses prefabricated material to construct. We construct Mezzanine Flooring using Steel Deck Sheets for additional storage space in any infrastructure under the same roof.
Deck sheet strength?
Steel Deck sheets are used for the composite flooring system. Our fast and simple installation of deck Sheets in Jodhpur gives immediate access to the working platform to the customers. The weight of concrete floor made from Steel Deck Sheets is reduced by 50%. Deck Sheets have a load capacity of 500kg to 1200kg and are available in 1×1 per square meter.