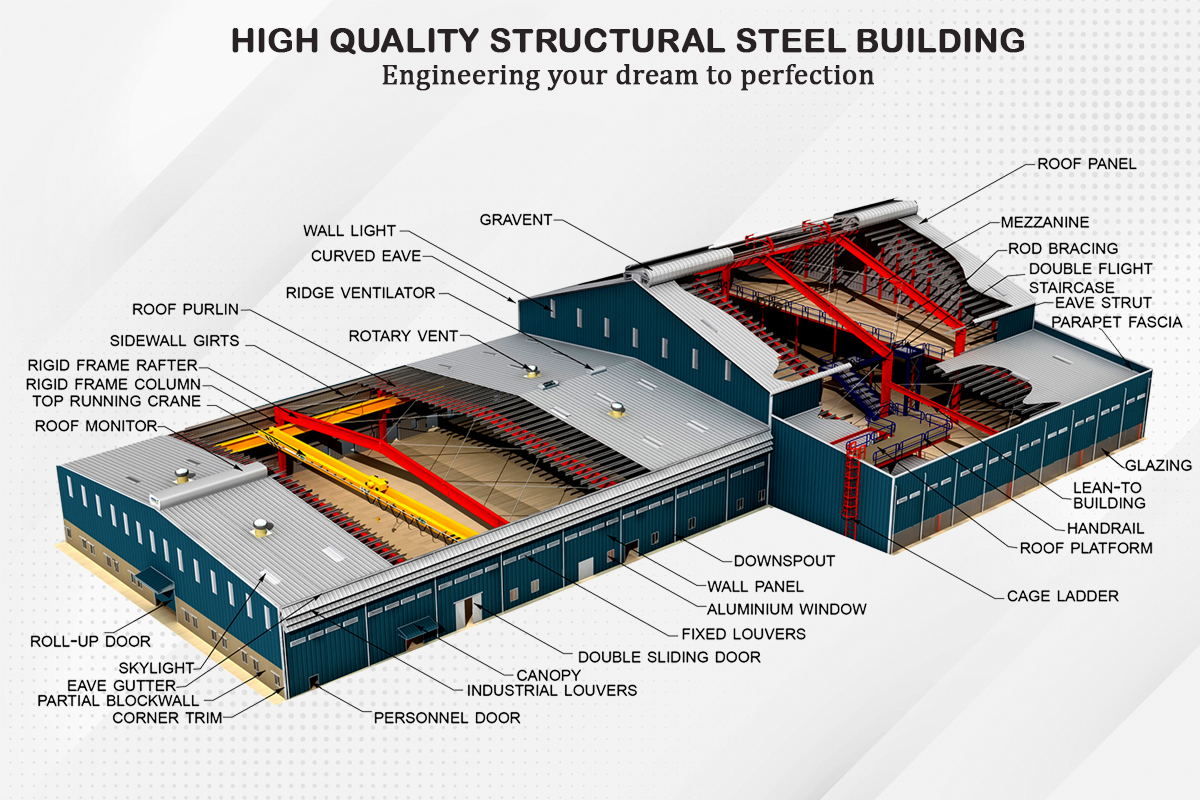 We make products with the best premium quality color-coated stainless steel sheet structure for roofing and wall cladding work in Delhi NCR. We have professional experts who always ensure the quality of products after conducting a high level of inspection. We are a leading manufacturer and supplier of roof and wall cladding sheets such as PEB Wall Cladding Sheet, Wall Cladding Sheets, Roof Cladding Sheet, Steel Wall Cladding Sheets, and Steel Roof Cladding Sheets. We provide different types and colors of cladding as per the requirement of our customers.
What are the PEB Cladding features?
Our PEB roofing and wall cladding in Delhi NCR are used to provide thermal insulations with weather resistance which helps in improving the appearance of infrastructures. Our claddings always include a wide range of materials such as woods, metals, vinyl, bricks, and composite material likes blends of cement, aluminum, and recycled straws or polystyrene fibers. Our priority is to fulfill every single requirement of our clients and provide them the best design and construction. These claddings have 35-40kg m/m3 as nominal density with 60mm to 150mm thickness with 1000mm width.
What are its advantages?
Our Roofing and Wall Cladding in Delhi NCR provide excellent resistance against corrosion and weather. Our claddings are always aesthetically perfect with long last durability of life. And these cladding are also feasible to meet economic and ecological sustainability. These cladding are easy to clean and maintained at a low cost and, they are light-weighted and sturdily built for tough challenges. Our claddings are eco-friendly as we set up that with CFC- free insulators which provide acoustic insulations. Our cladding has the advantages of re-location as we can easily relocate the claddings from one place to another.