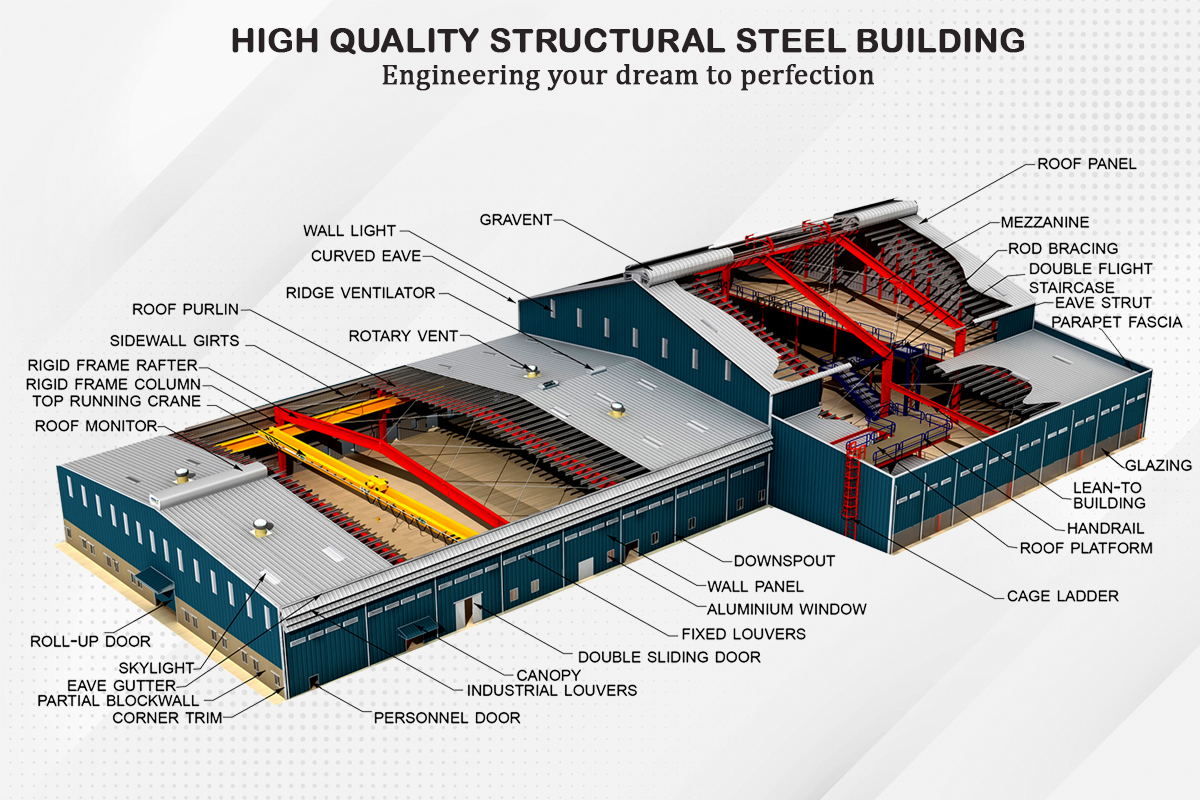 Purlins provide additional support to rafters as they are a longitudinal, horizontal, structural member of the roofing. Purlins are the highly demanded product used across the industry for various purposes. We manufacture purlins in Lucknow using the PEB technique with highly qualitative raw materials that make the roof tough which always wins our client's trust.
What do we provide?
We offered a wide range of premium quality purlins in Lucknow approved by our experts after checking all the parameters. Our professionals always design their best for our clients at minimum cost. We are manufacturing robust purlins for the industries and factories that work great in developing cities like Lucknow. Our customers can get multi-sized purlin for their industrial sheds and their requirements.
What are the purlin Specifications?
We construct light-weighted sturdy purlins with a rough texture that is easy to install with perfect dimension and straightness for our client's customized needs. These purlins have high durability of life and ease to use. We are dealing in three types of purlins is Purlin plate, Principal purlin, and Common purlin.
What do our products include?
C Purlins (Stainless Steel C purlin, Galvanized iron C purlin), Z Purlins (Mild Steel Z purlins, Steel Z shape purlins), and Galvanized purlin are manufacture by us as per clients demand.
C purlins manufactured with good quality TMT rods and modern machines. C purlins are easy to handle and versatile with high durability that is fast to erect.
Z purlins are the best quality made and have the primary role in the roof of the building construction as the beam supports the rafter. Z purlins are easy to recycle and also maintained at a low cost with less consumption of energy.