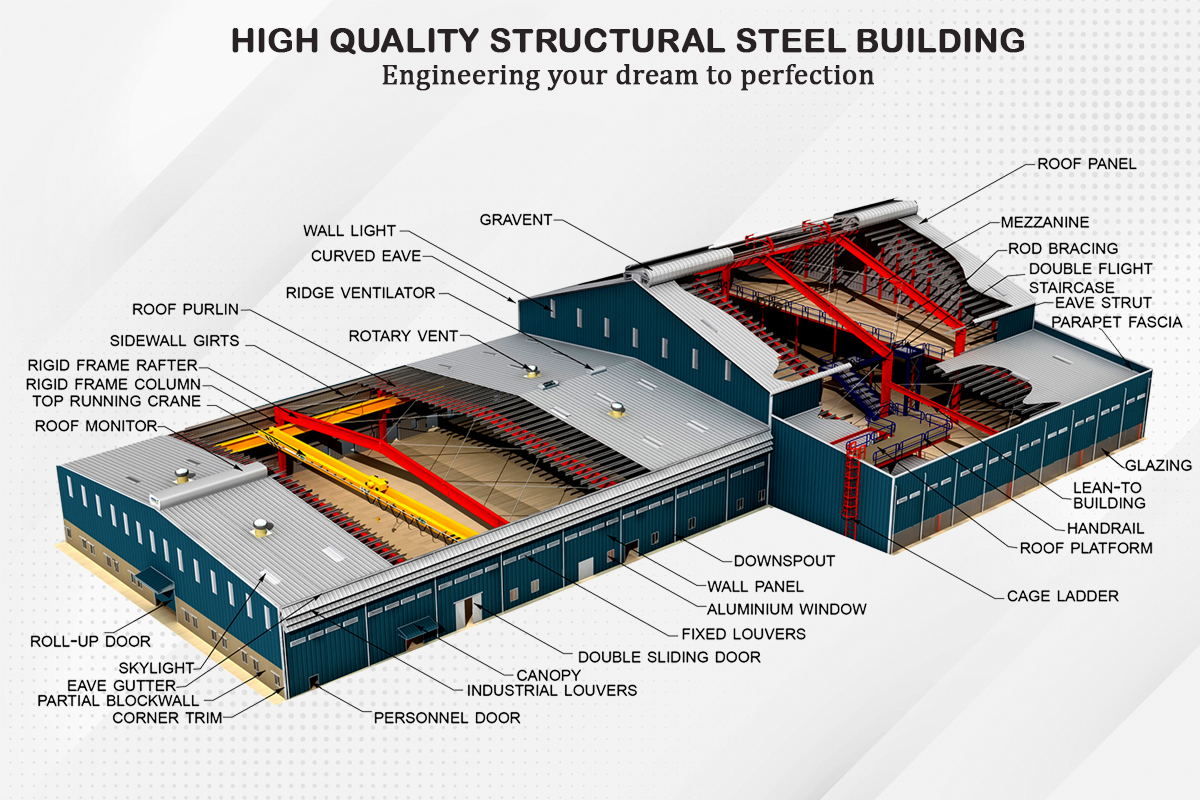 We are manufacturing industrial enclosures in Ajmer-kishangarh using the PEB technique for our clients for their business welfare. Every customer requires a specifically designated space not only for storing their equipment machines, tools, and products but also for office, small rooms, studios or labs etc, Our professional worker always gives their best to fulfill our client's every requirement. We use high-quality raw materials for manufacturing our infrastructure that ensures the best performance for our clients.
What do our clients get?
We provide a wide range of designed enclosures cabins in Ajmer-kishangarh that are dustproof with the soundproof area and temperature-maintained area where the firm's assets remain protected from outside world conditions. We also provide easy expandable to our clients for their plans in future. Our Ajmer-kishangarh clients always get a hassle-free environment with the best qualitative work.
Our Features?
We provide the best-organized rust resistance panel with covered wiring and tailor-made according to our client's specifications. These panels are light weighted and are easy to lift with the best design. We use sheet metal and PUF insulated sandwich GI panel for making enclosures. Our enclosures provide security against unauthorized access with having three-pointed locking. We make PEB enclosures in Ajmer-kishangarh made from metals and polymers material.
Our various types of Enclosures?
We are dealing in all enclosures types for our all Ajmer-kishangarh clients need. Small enclosures (like Junction boxes, E-box enclosure EB, Bus enclosures), Compact enclosures (like AE Stainless steel box, Sloped Roof AE enclosures, CM compact enclosures), System enclosures (like SE8, Stainless Steel SE8 enclosures, NEMA 4 System enclosure, NEMA 4X system enclosure ), Plinth system enclosures (like Freestanding Bayable Enclosure TS8, NEMA 4 Baying System, NEMA 4X Baying System), Industrial console enclosures system (Like One-piece Console), Outdoor Enclosures systems (like Wall Mounted Enclosures, Toptec Enclosures), Modular Enclosure and many more