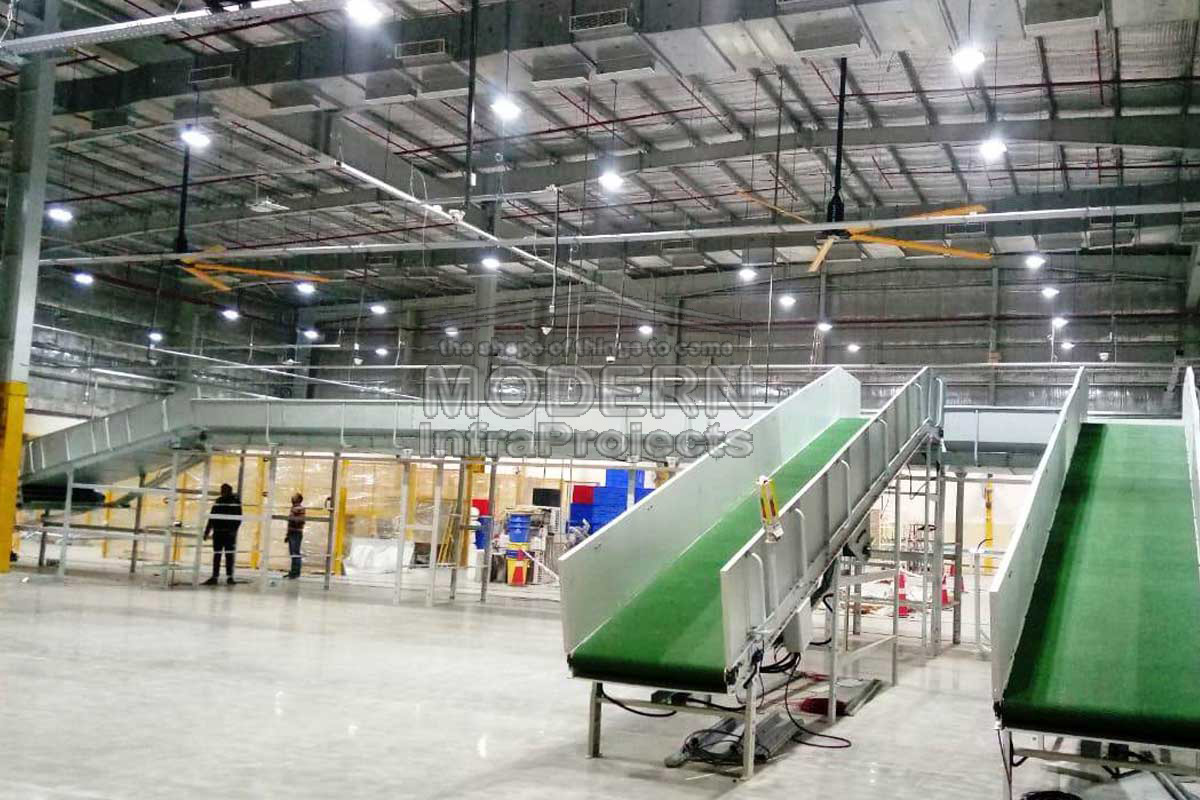 Mezzanine System
Standard mezzanine system is a combination of profiled GI steel deck, Built-up Primary beams, Mezzanine joists and intermediate support columns. Built-up beams span in lateral directions and mezzanine joists in longitudinal directions bolted to the top flange of beams. A concrete slab is cast on the steel deck as a finished surface.
Shear buttons are provided on the deck panel for proper bonding of concrete with deck panel. Steel checkered plates can also be used as top surface. Mezzanine systems are used in Industrial buildings for additional storage space and office space requirement in Building itself.
Mezzanine is a cost effective and time efficient way to create additional storage space in any new or existing building. Mezzanines create additional floor space by going up not out, saving you the considerable cost of new construction. The prefabricated design also saves time since all components arrive prefabricated and ready for immediate installation.