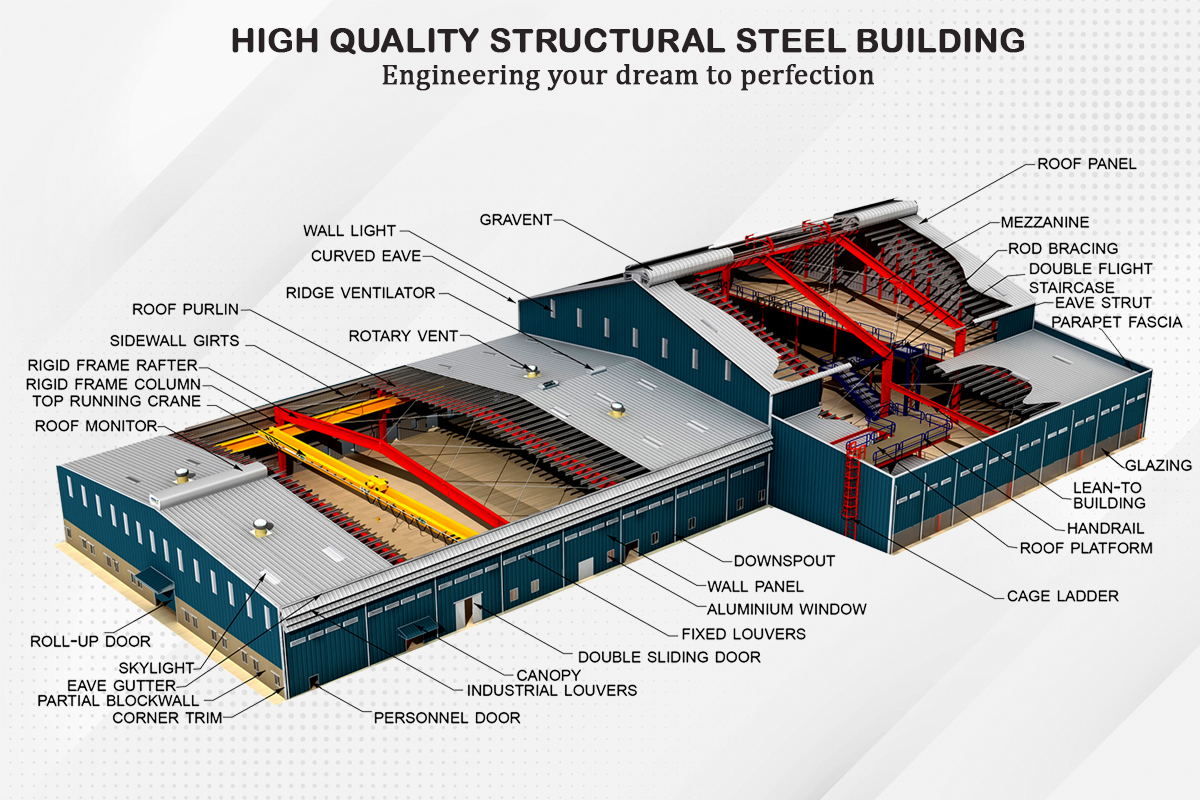 We are offering the best quality PEB Polycarbonate Roofing structure sheets in your Bhiwadi city. Our professionals design the products by utilizing advanced technologies and highly upgraded machinery to meet the need and standards set by the industries. We have the best material with the best safety as our experts always ensure to check on every predefined parameter before handing it over for delivery. We deliver unbreakable polycarbonate sheets to our customers by applying standard specifications.
What are its features?
These Polycarbonate sheets having high impact strength that makes them useful as an alternative option to glass. These sheets stop the fire flames from spreading even it is chemically and other harmful substance resistant. We are offering nominal rates for Polycarbonate Sheets to our Bhiwadi customers with all their modifications done by our professional experts. These plain polycarbonate sheets come in regular features with having thicknesses ranging from 2mm to 20mm.
Polycarbonate Sheets benefits?
These Sheets are flexible and convenient materials to be used in roofs, a skylight, any particular indoor partitions, and many more. We can adjust the amount of light according to our customer's requirements by choosing coloured, textured, transparent, or printed polycarbonate sheets. Our polycarbonate sheets are soundproof with having good thermal insulation properties. These sheets make the environment healthy and also reduces customer's energy bills.
Environment Friendly?
With having high thermal resistant properties, these polycarbonate sheets block the outside heat and maintain the naturally cool atmosphere inside the area, which helps in reducing the air conditioning costs. These polycarbonate sheets are UV coated that makes them light-weighted, durable with a fast installation process. These can be installed easily for commercial as well as residential purposes in Bhiwadi.