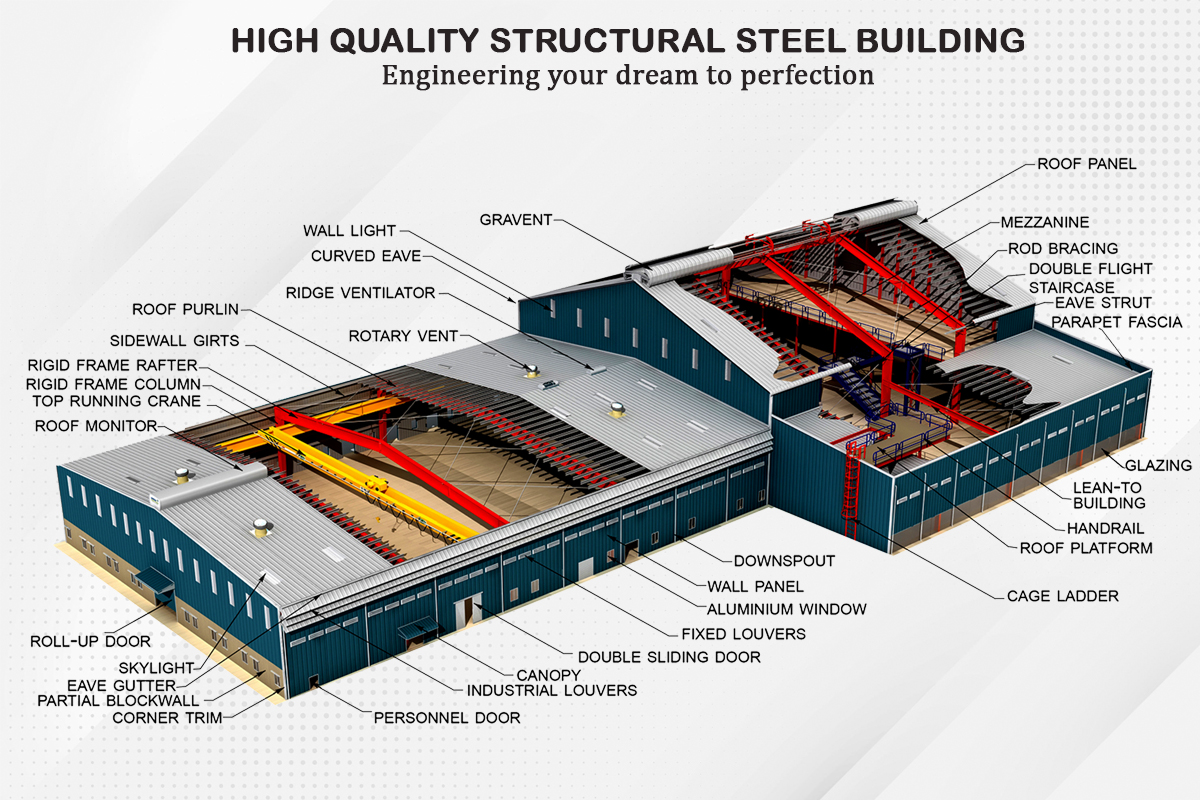 Pre Engineered Building
Pre Engineered Building is a combination of Built-up Primary members, Secondary members and Roofing and wall cladding either single skin or insulated panels. Built-up members and Secondary members form a well braced steel skeleton structure which is enveloped by Roofing and wall cladding. Thus we get an air tight, weather proof, energy efficient building to serve the need of customer.
Pre Engineered Buildings are designed with the help of International Standards. These are precisely manufactured as per customer's requirement and also can be fitted with different structural accessories including mezzanines, Canopies, Fascia, Partitions, crane beams etc. to enhance the building usage and its Aesthetics.
Typical Pre Engineered Building Consist Of
Primary Members (Built-up sections)
The Primary members are available in high grade steel of minimum yield strength of 345 Mpa
Roofing and Wall Cladding
We offer Roofing and Wall Cladding Panels of 0.5 mm thick and 550 Mpa Galvalume material.
Secondary Members(Cold Formed Members)
These are, Purlins, girts and eave struts are secondary structural members used to support the wall and roof panels.
PEB Accessories
Mezzanine floors, Bolts, Insulation, etc.